Different types of online marketing
Different types of online marketing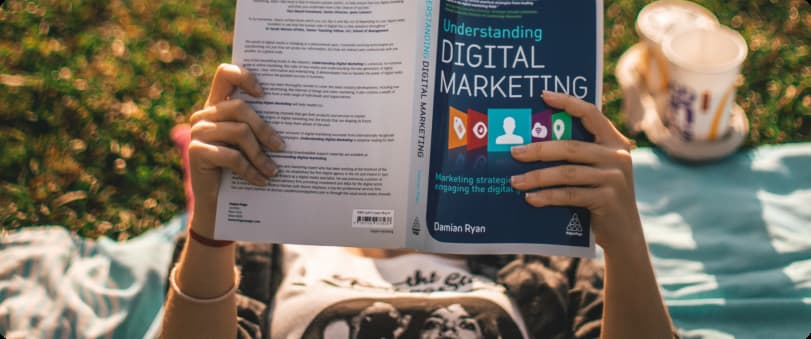 Search Engine Optimization SEO
SEM – Search Engine Marketing
Content Marketing
Social Media Marketing
Affiliate Marketing
If you are thinking about building a startup with your own resources, online marketing is going to be your best friend. These days there are multiple easy ways to take your marketing game to the next level and get people talking about your product even before the launch.
Search Engine Optimization - SEO
Search Engine Optimization makes your site more appealing for search engines. A website with good SEO will rank higher on Google, increasing your chances of getting noticed by users. The standard for what makes a well-optimized website changes frequently so you would need to keep up with the updates.
Search Engine Marketing - SEM
This is another way to increase the visibility of your website, this time through paid promotions. With SEM you optimize your website but the process also includes paid placements of ads at the top or at the bottom of the search engine results page (SEP). This tactic uses keywords that are specific to your industry, optimizing accordingly. After the keyword research and optimization are done, your website will appear on the first page of SERP through paid advertising.
Content marketing
Content marketing is an innovative approach to marketing, where you focus on creating quality content for the target audience. Through this content you build a consistent user base in order to eventually drive in customer action. Instead of trying to sell your product straight away, by supplying relevant information or content, you become a trustworthy source for your user base first.
Social Media Marketing
Using social media for marketing your product/service is relatively simple. With social media marketing, you can promote/boost your product/service by creating an online presence and then posting about your product/service online. You can do paid promotions using your social media, focusing on your targeted audiences.
Affiliate marketing
Affiliate marketing is a process when your affiliate website or a content creator posts content promoting your product/service and then earns money from each sale that the promotion drives to your startup. Using unique affiliate links makes it easy to see which sales were driven by which specific affiliate.