How to perfect your Email Sign-offs
How to perfect your Email Sign-offs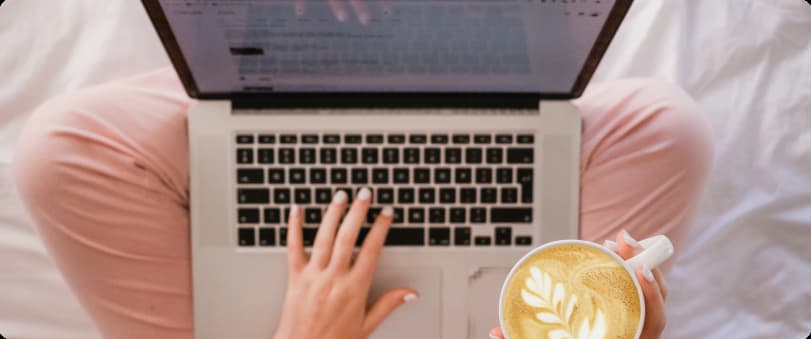 An email sign-off is the finishing touch on your marketing email. This is where you put all your contact information, your social media, and the general sign-off message. While this might seem like a minor detail, it actually can convey a lot about you and your brand.
Think about your own experience with sign-offs. Many of us have a signature sign-off that we chose based on our personalities. It conveys a message separate from what the email is actually about. So make sure that your message is aligned with your brand and what you want to say to your subscribers.
Here's what to consider when choosing a sign-off for your startup email.
Set the tone: The tone of the sign-off should be aligned with the email and the brand. It should take into consideration your target audience and how they would prefer to be addressed. It does not always have to be boring, or extremely professional. If you are a creative startup it makes sense to have a more light-hearted sign-off. On the other hand, if this is more of a traditional startup that wants to be perceived seriously and professionally from the start, your tone would have to match that.
Consider using engaging visuals. You can put pictures of yourself or your product as a final pitch to your subscribers. This is the last chance to grab their attention and images and graphics do that the best. It also makes your email look more trustworthy since you are willing to put yourself and your product out there.
Include all your contact info and social media in your sign-off to make it easy for your subscribers to reach out to you. This will also help you to increase your social media following. Your goal is to make interaction with you simple enough to make it worth it for as many of your subscribers as possible.
Match your sign-off design to the rest of the email and the brand to create a cohesive visual. Sign off does not have to be just plain text, you can incorporate your logo and different colors but it should be in line with your main body and general branding. This will create a more professional-looking email as well.
Add a personal touch to your sign-off. People receive a lot of marketing emails, and most of them will follow the same cookie-cutter text that feels impersonal. People want to interact with startups that put effort into their marketing. Your subscribers should feel like their experience matters to the brand and you can convey this message with a more personal sign-off.