What makes a high-converting landing page
What makes a high-converting landing page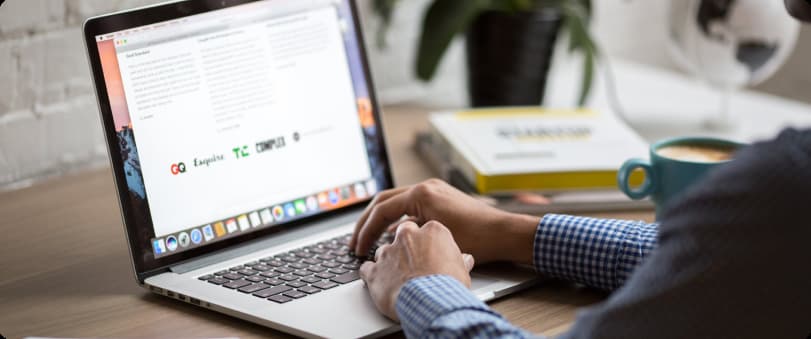 The purpose of the Landing Page is to convert your regular visitor into potential clients. We use landing pages to build email lists and generate leads. Making sure that these pages are effective is going to determine how much your customer base will grow.
Your landing pages need to convince users that your product is worth giving out their information for. It needs to package your offer in the most appealing way possible, which is easier said than done.
So what makes a high-converting landing page?
Firstly, write a headline that speaks to customers. Your headline needs to get the message across clearly. Avoid overcomplicating things and losing your customer in the process. Instead, go short. Meanwhile, your headline also needs to be convincing. Drive the point home with a short and snappy headline that lets the users know that you're confident in your product. Try to word your headline around the benefits that your potential customers will get if they sign up.
Then comes the subheadline. It should elaborate on the offer presented in the headline. While you want to be short with your headline, you can add all the additional details in the subheadline to really convince the client that it's worth working with you. You can also expand on the benefits of using your product in the subheadline.
When thinking about the web design for the landing page, you want to eliminate as many distractions as possible. Since the landing page has only one purpose, to generate leads, make sure that there are no distractions that could possibly derail the client from why they are there in the first place and this includes navigation links, unnecessary graphics and texts.
Just offering your service online to your visitors is not enough. You need to convince them that it will be beneficial for them to do so. You can do that by highlighting the benefits of using your product on a landing page. Instead of focusing on the technical parts of your products, just tell your customer what they will be getting in return. Another way to do so is to offer them something on the spot. You can offer them a free guide or a secret link where they can access some exclusive content related to your product. Create an incentive for them to sign up and make the benefits of doing so clear.
The star of your landing page is your Call to Action Button. The CTA needs to be easy to locate and your copy should clearly explain what to submit and what they are signing up for. Putting all the hard work into perfecting your landing page could go to waste if your call to action copy is unclear or if it's hard for the users to submit their information. Your Call to Action needs to be distinct, easy to locate and you should give out clear instruction about how to take the said action.
Another thing to consider is to write everything in the active voice. It makes the sentences shorter and makes it easier for the users to engage with your page. It will also help minimize the chances of making grammatical errors.
When it comes to images and graphics, they should fall in line with your web design but they should not distract from the offer. You can get as creative as you want with it, but the main focus of a landing page should still be the offer and the CTA button.
Like with every aspect of interacting with your clients, test and adjust accordingly. You might need to make some minor tweaks to your landing page depending on how your user base responds to it. But if you follow these tips you will have a strong foundation to build off of.