What should you aim for with email marketing?
What should you aim for with email marketing?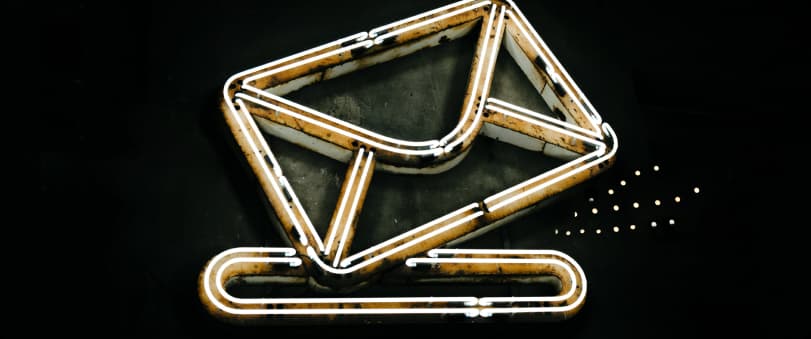 Keeping track of your email interactions with your subscribers is essential, but you need to know how well you're performing compared to average email marketing statistics. Having a 5% open rate might be a great improvement for you, but it is still quite low when compared to the industry standard.
Here's what to look for when rounding up your email marketing statistics to see how well you're doing.
The first thing you need to look at is your open rate. What percentage of your subscribers opened the mail that you sent out? The latest data suggest that the average open rate is just under 30%. So if your open rates are way lower than that, you need to change something in your email marketing strategy. Your low open rates could be connected with your deliverability, your email list, or even your faulty subject line.
The next thing you should look at is your click rate. What percentage of your subscribers are actually interacting with your emails and clicking on your links? This is the real indicator of whether or not your emails are written correctly. If your email has a high open rate but an extremely low click rate, then you need to rethink how you write your emails, because, at the end of the day, the goal is to get some conversions. The average click rate is around 4% so try to aim for that as your goal.
The other thing you should be looking at is your unsubscribe rate. It's unpleasant but inevitable, people will unsubscribe from your emails. But on average it should not exceed 0.4%-0.5%. If your unsubscribe rate is way higher than that, you should consider updating your mail list or even offer your subscribers an option to choose the frequency with which they want to receive their emails. If even after that your unsubscribe rates are high, consider improving your email contents further.
Now, look at your bounce rates. An email that can't be delivered to the recipient for one reason or another, is called a bounced email. On average your bounce rate should stay under 1%. Usually, the emails don't get delivered because the recipient's inbox is full, or the file that you sent out was too large. But If your stats are higher than 1%, then it is safe to assume that your emails are getting bounced because of some other reason. This could mean that you are not validating the email addresses of your subscribers and you have a lot of inactive or nonexistent email addresses on our list. This can actually damage your reputation long-term so make sure to take care of it as soon as possible and clear your email list from all the invalid addresses.